Translating…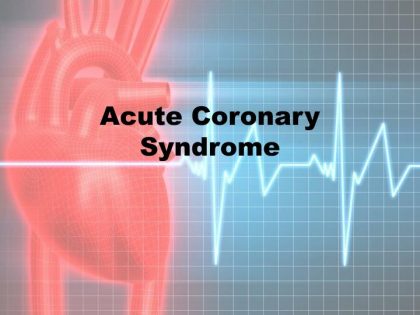 Paris, France:  Air pollution and environmental noise reduction policies and regulations should be supported, and patients with chronic coronary syndromes should be informed about the damaging effects pollution and noise on heart health, recommends the ESC guidelines on chronic coronary syndromes published in European Heart Journal and on the ESC website.
This is for the first time the guideline has highlighted the detrimental impact of pollution and noise on patients with chronic coronary syndromes. It recommends patients with CCS should avoid heavily traffic-congested areas. Furthermore, the guideline has highlighted the use of particulate air ('HEPA') and N95 respirator face masks in heavily polluted areas to stay away from the harmful effects of air pollution.
Professor Juhani Knuuti, Chairperson of the guidelines Task Force and director of the Turku PET Centre, Finland said: "Air pollution and environmental noise increase the risk of heart attack and stroke, so policies and regulations are needed to minimize both. Patients with chronic coronary syndromes should avoid areas with heavy traffic congestion and may consider wearing a respirator face mask. Air purifiers with high-efficiency particulate air filters can be used to reduce indoor pollution."
The document covers chronic coronary syndromes and is a continuation of the previous stable coronary artery disease (CAD) guidelines. "This reflects the fact that CAD can be acute (covered in separate guidelines) or chronic and both are dynamic conditions," said Professor William Wijns, Chairperson of the guidelines Task Force and professor in interventional cardiology at the Lambe Institute for Translational Medicine, Galway, Ireland. "Therapy is lifelong and aimed at preventing progression of the disease and cardiac events such as heart attacks."
Lifestyle is given stronger emphasis than in the previous document since unhealthy behaviors will have contributed to the development of the chronic coronary syndrome and changes can prevent it worsening.
Patients should stop smoking, avoid passive smoking, eat a diet high in vegetables, fruit, and whole grains, and limit saturated fat and alcohol. Healthy body weight is advised, plus 30 to 60 minutes of moderate physical activity most days. Sexual activity is a low risk for patients with no symptoms (e.g. chest pain). Annual flu vaccination is promoted, particularly for elderly patients, to prevent heart attacks and premature death.
Patients with CAD have a twofold higher risk of mood and anxiety disorders compared to those without. Stress, depression, and anxiety are linked to worse outcomes and make it difficult to improve lifestyle and adhere to medications. Counseling is encouraged for those with depression, anxiety, or stress.
Cognitive behavioural therapy can also help patients achieve a healthy lifestyle – for example supporting patients to set realistic goals, self-monitor, harness support from friends and family, and plan how to implement changes and deal with difficult situations. In addition, some patients – for example after an acute event or the morbidly obese – should be referred to exercise-based cardiac rehabilitation and receive assistance from a multidisciplinary team including cardiologists, GPs, dietitians, physiotherapists, psychologists, and pharmacists.
Patients with chronic coronary syndromes require medication to alleviate symptoms and prevent acute events such as heart attack and cardiac death. Statins are recommended in all patients and antithrombotic drugs in high-risk patients, while other drugs such as angiotensin-converting enzyme (ACE) inhibitors are for specific groups.
"Patients need to take medications as prescribed even if they have no symptoms," said Prof Knuuti. "Promoting behaviour change and medication adherence should be part of each appointment with GPs or specialists including nurses and cardiologists."
Revascularisation to open blocked arteries is an important therapy for some patients, such as those at high risk of poor outcomes and those whose symptoms are not controlled through lifestyle and drugs.
Diagnosis of chronic coronary syndromes has evolved significantly since the last document. The six most frequently encountered clinical scenarios are outlined:
Those with suspected CAD and stable chest pain (angina) or shortness of breath.
Patients without symptoms or with stable symptoms less than one year after an acute coronary syndrome or with recent revascularisation.
Patients with and without symptoms more than one year after initial diagnosis or revascularisation.
Patients with new-onset of heart failure or left ventricular dysfunction and suspected CAD.
Those with chest pain (angina) and suspected vasospastic or microvascular disease.
Asymptomatic patients in whom CAD is detected at screening.
Prof Wijns said: "Each of these scenarios requires different diagnostic and therapeutic approaches. But in general, treatment of chronic coronary syndrome demands long-lasting healthy habits, medication adherence, and interventions in selected patients."
Key messages 
Careful evaluation of patient history, including the characterization of anginal symptoms, and evaluation of risk factors and manifestations of CVD, as well as proper physical examination and basic testing, are crucial for the diagnosis and management of CCS.
Unless obstructive CAD can be excluded based on clinical evaluation alone, either non-invasive functional imaging or anatomical imaging using coronary CTA may be used as the initial test to rule-out or establish the diagnosis of CCS.
Selection of the initial non-invasive diagnostic test is based on the PTP, the test's performance in ruling-in or ruling-out obstructive CAD, patient characteristics, local expertise, and the availability of the test.
For revascularization decisions, both anatomy and functional evaluation are to be considered. Either non-invasive or invasive functional evaluation is required for the assessment of myocardial ischemia associated with angiographic stenosis unless very high grade (>90% diameter stenosis).
Assessment of risk serves to identify CCS patients at high event risk who are projected to derive prognostic benefit from revascularization. Risk stratification includes the assessment of LV function.
Patients at high event risk should undergo invasive investigation for consideration of revascularization, even if they have mild or no symptoms.
Implementation of healthy lifestyle behaviors decreases the risk of subsequent cardiovascular events and mortality and is additional to appropriate secondary prevention therapy. Clinicians should advise on and encourage necessary lifestyle changes in every clinical encounter.
Cognitive-behavioral interventions such as supporting patients to set realistic goals, self-monitor, plan how to implement changes and deal with difficult situations, set environmental cues, and engage social support are effective interventions for behavior change.
Multidisciplinary teams can provide patients with support to make healthy lifestyle changes, and address challenging aspects of behavior and risk.
Anti-ischaemic treatment must be adapted to the individual patient based on comorbidities, co-administered therapies, expected tolerance and adherence, and patient preferences. The choice of anti-ischaemic drugs to treat CCS should be adapted to the patient's heart rate, BP, and LV function.
Beta-blockers and/or CCBs remain the first-line drugs in patients with CCS. Beta-blockers are recommended in patients with LV dysfunction or HF with reduced ejection fraction.
Long-acting nitrates provoke tolerance with loss of efficacy. This requires the prescription of a daily nitrate-free or nitrate-low interval of ∼10–14 h.
Antithrombotic therapy is a key part of secondary prevention in patients with CCS and warrants careful consideration. Patients with a previous MI, who are at high risk of ischaemic events and low risk of fatal bleeding, should be considered for long-term DAPT with aspirin and either a P2Y12inhibitor or very low-dose rivaroxaban unless they have an indication for an OAC such as AF.
Statins are recommended in all patients with CCS. ACE inhibitors (or ARBs) are recommended in the presence of HF, diabetes, or hypertension and should be considered in high-risk patients.
Proton pump inhibitors are recommended in patients receiving aspirin or combination antithrombotic therapy who are at high risk of gastrointestinal bleeding.
Efforts should be made to explain to patients the importance of evidence-based prescriptions to increase adherence to treatment, and repeated therapeutic education is essential in every clinical encounter.
Patients with a long-standing diagnosis of CCS should undergo periodic visits to assess potential changes in risk status, adherence to treatment targets, and the development of comorbidities. Repeat stress imaging or ICA with functional testing is recommended in the presence of worsening symptoms and/or increased risk status.
Assessment of myocardial and valvular function and dimensions, as well as a functional test to rule-out significant myocardial silent ischemia, may be contemplated every 3–5 years in asymptomatic patients with a long-standing diagnosis of CCS.
An assessment of coronary vasomotor function should be considered in patients with non-significant epicardial CAD and objective evidence of ischemia.
Source: self